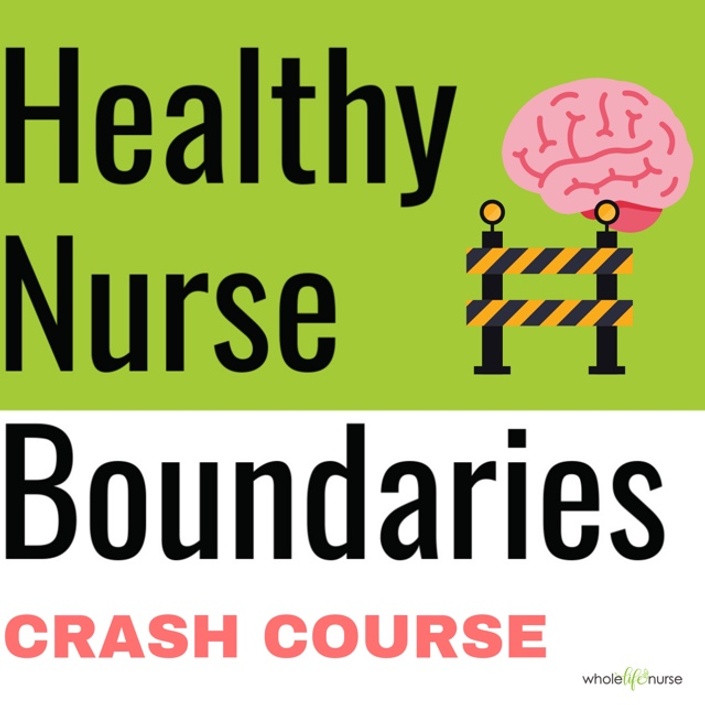 Healthy Nurse Boundaries Crash Course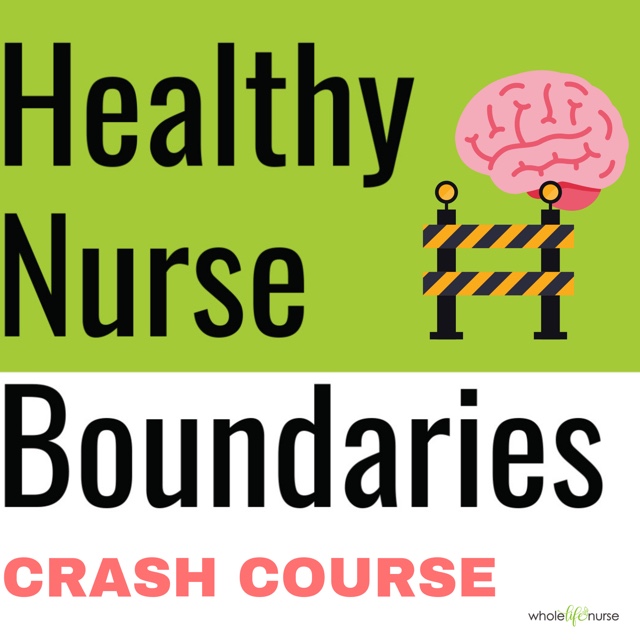 Alright Nurses, it's time to be KIND, CARING, and GENEROUS without being a doormat!
And I'm going to teach you how!
Nursing can be hard, let's be real. It's not so much the actual nursing care that is challenging, but it's learning how to navigate working in toxic environments with difficult co-workers, managers, and patients all while trying to meet time limits and deal with any emergencies that get thrown our way (that totally happen) during our days!
In nursing school, they don't teach you how to deal with difficult personalities then we find out they're everywhere.
They don't teach you that it's healthy and okay to say "no" to working extra, coming in on your days off, swapping shifts, or staying late.
They don't teach you that if you're sick, you should stay home and take care of yourself instead of coming in when you're not well out of guilt and fear.
BOUNDARIES area foreign concept to the profession of nursing and it's time that we change that!
So what are Healthy Nurse Boundaries?
Well.....they are the rules for our career and life that keep us healthy. Boundaries are not to punish the other party involved contrary to what many believe. They actually are in place to keep our work relationship with our hospitals going!
They are the guidelines that define what things in our life matter the most and NEED to take priority and they help us say no to the things that interfere.
They keep us healthy, safe, happy, and whole......and if there's one group of people who need them the most, it's NURSES!
If you're like most Nurses, setting boundaries is not easy for you!
You might be a nurse who lacks Healthy Boundaries if:
You feel guilty for speaking up and saying something that is important to you in your job

You feel guilty and pressured to say "YES" when you're asked to work extra or come in on your day off
You feel afraid of asking questions or bringing up something that matters to you in fear of rejection or criticism
You find yourself taking another person's comment to heart and feeling like you're inadequate or their toxic words become truth about who you believe you are
You feel guilty and scared to call out when you are truly sick
You're constantly walking on eggshells and feeling scared about what others think or how they feel about you
You're feeling absolutely exhausted and OVER giving your all and feeling like it will never be appreciated or enough
You believe that you have to deal with a toxic environment because "that's just how it is everywhere"
You believe that you can't speak up in a polite & direct way because you'll be penalized
You come to and from work with anxiety and you find that your job is the biggest stressor in your life
You have felt/believed that you're not being a "Team Player", good nurse, or letting your patients down if you're not dying, working yourself to the bone, and doing anything and everything for your patients & "team" regardless of how you feel....
If any of these resonate, The "Healthy Nurse Boundaries" Crash Course is for YOU!
In this self-paced 2 hour-long audio & video recording, you will receive the following:
Module 1. What are Boundaries & How To Create Them in Your Nursing Career - This includes lies that Nurses are told when it comes to boundaries & putting themselves first and the TRUTHS about why you need to be putting yourself first and who Nurses REALLY are! We've believed SO many lies about who we are and how we are seen in the eyes of those higher up. This module helps you CLEARY see the valuable asset that nurses are to the healthcare profession & how to gain that respect through creating & implementing healthy boundaries. We will clearly define your "Yesses" (these tell you the things that are valuable to you). Saying no is important but knowing WHY you say no (your "yes") makes it easier for you to express and honor your boundaries in your career in a polite, healthy, and respectful way!
Module 2. What are Emotional Boundaries & How to Deal with Toxic People in This Profession - This module teaches you how to separate your emotions from the Toxic people you interact with and how to tap into the TRUTHS about the amazing Nurse and Human being you are!
Module 3. What is Assertiveness and how to POLITELY & CLEARY Address your Needs as a Nurse! - This module includes script on how to be assertive when it comes to expressing your needs as a nurse, picking up extra shifts, and dealing with toxic environments that need change.
Module 4: Easy Ways to Support the Emotional Discomforts that Nursing Can Bring - walking you through simple breathing techniques, self talk & affirmation, along with other simple techniques to implement during & after your shifts to support any uncomfortable emotions!
AFTER THIS COURE YOU WILL KNOW:
•What a Healthy Nurse Boundary is - and how it's NOT a wall or punishment for anyone involved
•Why setting boundaries is CRITICAL for a Healthy Nursing career!
•How to Create Your Own Boundaries In your Nursing Career and Life
*How to Say "NO" in a healthy & polite way to protect your physical & emotional well-being
You are also going to be getting examples and scripts on how to walk out and implement boundaries within your career around very common nursing topics like scheduling, picking up extra shifts, changing a toxic environment, and so much more!
Remember:
Boundaries aren't just about keeping things out. They are also about taking a stand for what matters to you: your mental health, your days off, your family, respect, advocating for safety, your partner, your spouse, your social life, your hobbies, exercise, and the list goes on!

Your boundaries protect your "yesses" (all of the above) and allow you to say no when things interfere without guilt or shame!
When Nurses understand that Boundaries are actually HELPING their patients, hospital, and "team", you begin to unwire the myth that being a good nurse entails sacrificing your entire self no matter what! When you are able to create healthy boundaries, learn to say no, become emotionally resilient, and assert your needs, you will find TRUE freedom in your career! The "Healthy Nurse Boundaries" Crash Course does EXACTLY that!
AND GUESS WHAT!!!! YOU'RE ALSO GETTING A FREE DiGITL COPY OF MY WHOLE LIFE NURSE DAILY INTENTION JOURNAL!!!!
****BONUS****

***BONUS!*** Daily Intentional Nurse Journaling: A 10 minute Transformative Affirmation & Intention setting morning routine for Nurses! ( THIS IS A $20 VALUE FREE!!)
- You will receive a FREE Digital Journal and video explanation on how to implement this exercise in your life! Journaling daily has transformed by career & life! It consists of declaring who you are as a Nurse, Defining your "YESSES", creating boundaries, getting clear about the goals you want for your life, and setting intentions & affirmations for your day! Most of us wake up and scroll through our phones focusing on others and then rush to run out the door. Starting your morning with this intentional ritual will CHANGE YOUR LIFE! YOU WILL LOVE THIS!
ANDDDDDD BRAND NEW ADDED BONUS!!!
NEW GRAD HEALTHY NURSE BOUNDARIES MODULE ADDED!!!!! ($45 Value FREE!!!!!!!)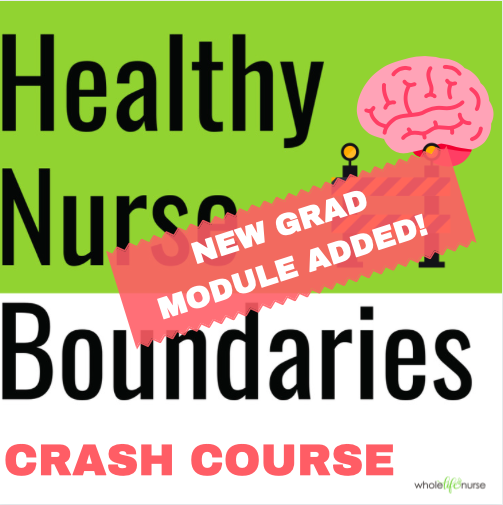 THE HEALTHY NURSE BOUNDARIES CRASH COURSE IS A NURSES GUIDE TO A HAPPY, HEALTHY, AND WHOLE CAREER!
LESS ANXIETY. NO MORE GUILT. NO MORE FEAR!
-If you're looking to feel more confident, calm, empowered, and ready to create a career that you have an emotional & physical healthy control of, then this course is one you don't want to PASS UP!

WHOLE LIFE NURSE TESTIMONIES!
"Im a 55 year old Charge Nurse who has spent the passed 10 years LIVING for my job. I preach your message children but don't follow it myself. Your education on boundaries has opened my eyes and I am now choosing ME and MY FAMILY over these OVERTIME SHIFTS! It's NOT on me to save the day. I need to take care of me so I can take good care of my patients! THANK YOU FOR ALL THAT YOU DO!"
"I read your post on negotiating incentive pay for an extra shift. I always just picked up extra for nothing extra. The other day I told them I'd come in for an extra $10 an hour because I really didn't want to work, but would if there was extra money involved. At first they laughed at me on the phone and then 3 hours later they called back and told me they'd pay me to come in! I was so shocked, but felt so empowered!"
"I was so sick the other day and felt so guilty when I was needing to call in. I saw a post on your page and it was everything I needed. You were right, I am sick and need to heal so I can get better quicker and be there for my team and patients in a healthy way! I called in with no guilt because I was confident in WHY I was doing it! I knew what my "YES" was!"
"I cried reading your post on boundaries. I've always believed I was letting others down by not picking up when asked so I've always said yes.....even when I didn't want to. Your posts have given me so much freedom and please know you're changing the Nursing world!"
AFTER COMPLETING THIS COURSE YOU WILL:

-FEEL MORE CONFIDENT & COMFORTABLE DOING WHAT'S RIGHT AND BEST FOR YOU WITHOUT FEAR OR GUILT!
-HAVE THE TOOLS TO RELAY YOUR BOUNDARIES RESPECTFULLY AND APPROPRIATELY TO THOSE AROUND YOU.

-REALIZE THAT BOUNDARIES ARE INCREDIBLY HEALTHY AND NECESSARY FOR A HAPPY CAREER!
-KNOW EXACTLY WHAT YOUR "YESSES" ARE AND BE ABLE TO HONOR THOSE WHEN IT COMES TO MAKING DECISIONS RELATED TO WORK
-SLEEP BETTER AT NIGHT & HAVE MORE ENERGY IN YOUR DAY BECAUSE YOU WON'T BE DRAINED & STRESSING OVER HOW OTHERS TREATED YOU OR WHAT THEY WILL THINK OF YOU FOR MAKING DECISIONS THAT ARE HEALTHY AND RIGHT FOR YOU!
-KNOW HOW TO RESPOND WHEN YOUR BOUNDARIES AREN'T HONORED OR RESPECTED
-BE ABLE TO TAKE CONTROL OF YOUR NEGATIVE AND SELF DEFEATING THOUGHTS IN MOMENTS WHERE YOUR BOUNDARIES ARE NOT BEING HONORED.
-BE ABLE TO DEAL WITH TOXIC PEOPLE IN THE RIGHT WAY AND NO LONGER BE AFFECTED BY THE HURT THAT TEHY CONTINUE TO PROJECT ONTO OTHERS
-BE ABLE TO CONFIDENTLY MAKE DECISIONS THAT ARE HEALTHY AND RIGHT FOR YOU WITHOUT HESITANCY, GUILT, ANXIETY, OR FEAR!
TAKE CONTROL OF YOUR CAREER & LIFE NOW!
This is a $125 course for $47!!!!!
You CANNOT put a price on peace of mind!
DO NOT MISS OUT!!!!!!
Your Instructor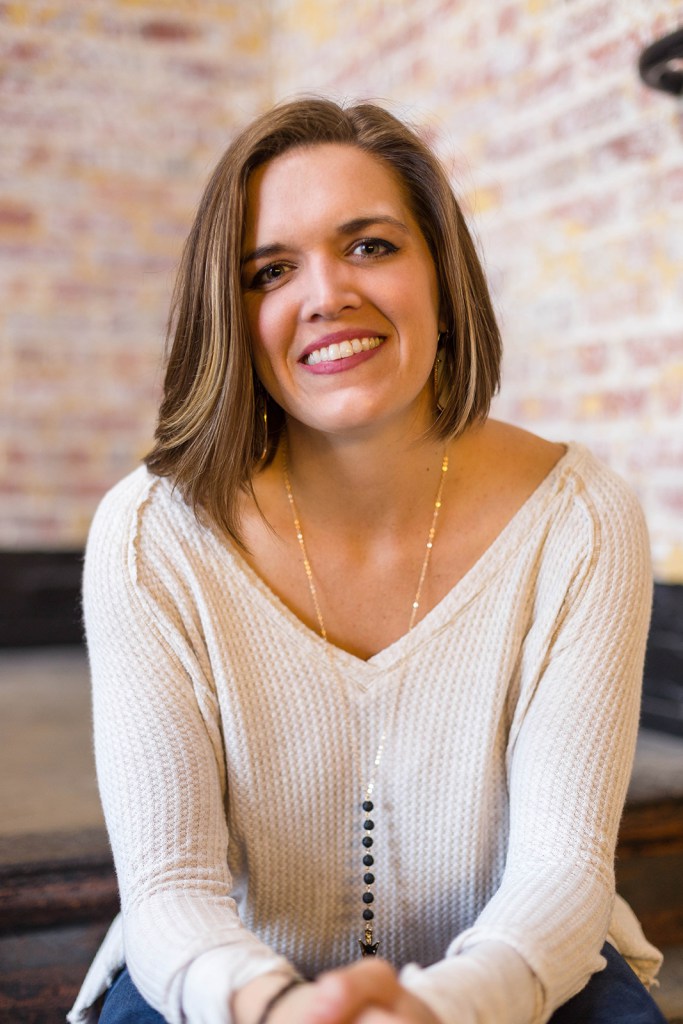 Kelsey is a successful Nurse, Author, Blogger, Health Coach, and Wellness Business Creative! Her heart is helping other like-minded Nurses & Women succeed in growing businesses that allow them to make an income while making an impact doing what they truly love! Kelsey's expertise, experience, bright spirt, and passion for helping nurses make those powerful holistic shifts within their careers is what makes her coaching calls so powerful! Her insight, guidance, motivation, and heart for others is a true gift and you will leave FULL of motivation and ready to start taking actionable steps towards turning your passion into income STAT!
Course Curriculum
START HERE
Available in days
days after you enroll
What Are Healthy Nurse Boundaries?
Available in days
days after you enroll
Emotional Boundaries
Available in days
days after you enroll
Frequently Asked Questions
When does the course start and finish?
The course starts now and never ends! It is a completely self-paced online course - you decide when you start and when you finish.
How long do I have access to the course?
How does lifetime access sound? After enrolling, you have unlimited access to this course for as long as you like - across any and all devices you own.
What if I am unhappy with the course?
We would never want you to be unhappy! If you are unsatisfied with your purchase, contact
[email protected]
in the first 7 days and we will give you a full refund.
This course is closed for enrollment.