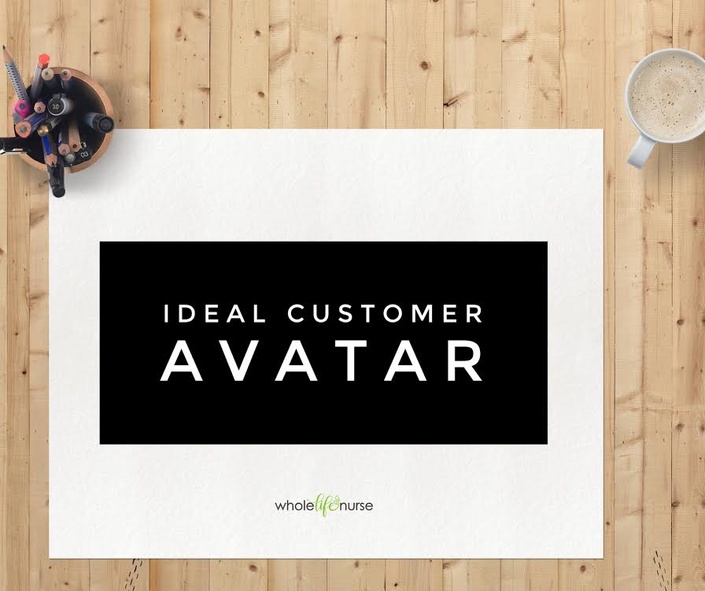 Creating Your Ideal Customer Avatar


Do you currently own a wellness business that you are not receiving the results you thought you were going to have when you launched?

Maybe you're an aspiring Nurse Wellness Entrepreneur who wants to grow an impactful brand and biz, but you just don't know where or how to start?
Or MAYBE you are struggling to clarify your message, grow your audience, increase engagement, and/or generate the sales that you desire?
Well Guess What, I've got some good news for you:
a. You're normal and dealing with the same struggles that MANY entrepreneurs face in the beginning
and

b. You most likely are struggling with connecting with your IDEAL audience/customer in the RIGHT way!
Listen sister, this is a problem I see ALL of the time with wellness business and brands who just not seeing the growth that they desire! They come to me like, "Kelsey, I post all of the time and I'm hustling like all the people on the gram' and the business world talk about, but I'm not getting anywhere!" Growing a wellness business & brand is hard work, but it's even harder when you don't know WHO you're talking to or the problem that you're solving for them! And lets be real, when your audience doesn't know that you're talking to them and they're not clear on how you can help them, they are most likely not going to be listening and responding!
STOP WASTING YOUR MONEY, ENERGY, and TIME sister-frannnd!!!!
This "Creating Your Ideal Customer Avatar" Crash Course addresses ALL of the above!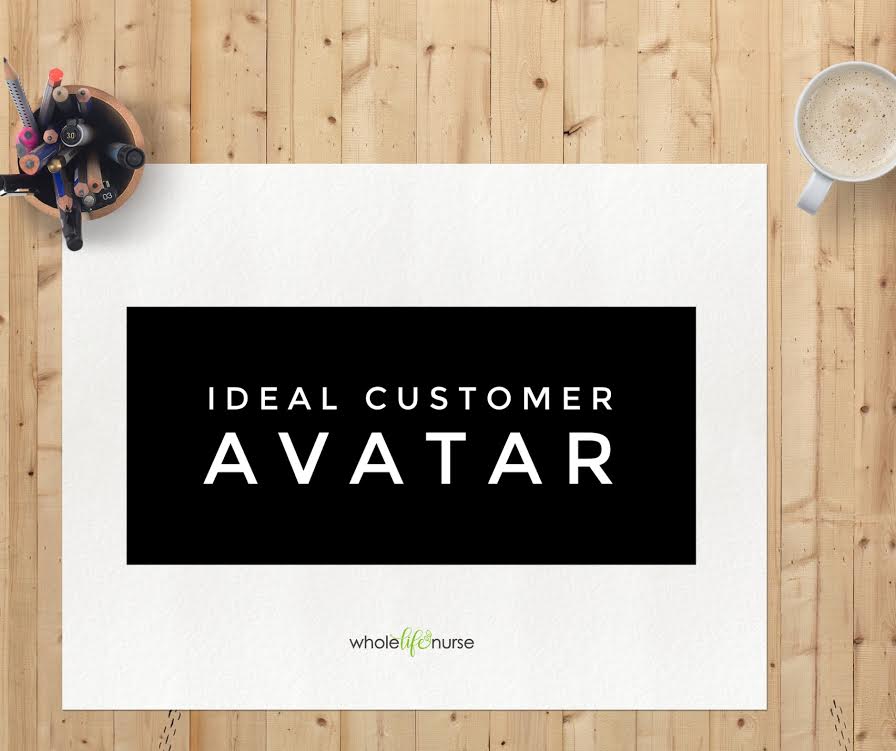 In this 75 minute self-paced training, you are going to learn:

-Why defining and creating your ideal customer matters! No really....you need to know who you're speaking to and HOW to speak their lingo like you KNOW THEM ALREADY!!!!

-How to pour your personality into your content to speak to the pain points and pull at the heart strings of your ideal customers so they keep coming back for more! We're in the problem solving biz over here and you're doing it in a way that your clients/audience feel like you're their BFF and GET THEM!

-How to start talking & thinking like they do so that they feel like you're talking directly to them- yup, again....they need to feel like you KNOW them!


-You are going to see examples of ideal customers from other brands and businesses out there so that you have a solid idea of the things you can talk about and speak to when it comes to connecting with YOUR ideal customer!


-How to create (step by step) your Ideal Customer Avatar (this is basically the type of client/audience you are going to want to attract) and ALL of the ways you're going to be able to use this avatar with any piece of content/product/service you create whether it be for content creation or a captivating sales page!


-Defining CLEARLY the problem you solve for that Ideal customer and why they would need your education/service/product


and SO much more!!!
By the time you finish with this crash course, you are going to:
•Know who your Ideal Customer is
•Know how to utilize info & data collected from your audience to create your ideal Customer Avatar


•Learn how KNOWING your ideal customer will allow you to create more valuable content, save time and money, and increase growth and sales for you biz

•Know what type of market you are going to grow your business in (niche or general - this is BIG)


•Know how to speak directly to the pain points (and the stuff that matters) of your ideal audience/customer


•Know how to SERVE your ideal customer in the BEST way


•Have a TON of ideas for blogs, content topics, and direction to take your brand and business to the level that is going to make your customers/audience come knocking down your door with DM's asking how you knew exactly what they were feeling!

•Start seeing the growth & engagement that you knew you were capable of all along, but you just weren't relaying your info/content in a way that connected with your Ideal Customer!


•Going to feel more connected than ever to your mission & message!



•STOP GUESSING which content will and will not "work" & receive engagement and know exactly what your audience likes to see & read!


•Begin to see a community form from you intentionality and understanding of your audience! (THIS IS BEAUTIFUL)!


What comes in the course?



•A 75 minute video recorded self-paced coaching call touching on ALL of the above information led by Kelsey


•Ideal Customer Avatar Worksheet to guide you into creating an ideal customer that is SPECIFIC to your brand!


•Take Action PDF that gives you actionable steps to start taking in your business the minute you finish this crash-course!


•Money back guarantee- if you put in the work and prove that you've applied every exercise, tool, & skill presented in this course and did not receive improved results from your baseline within 30 days of purchase, we will gladly refund your money.



****BONUS****


Because I know how being THOROUGH and clear make others feel more comfortable and confident applying ANY new information, I created an epic STEP-BY-STEP BONUS video EXPLAINING how to USE your worksheet. So you are getting:


•Idea Customer Avatar Worksheet Explanation Video that guides on you on how to USE your worksheet to maximize results for your business/blog/brand

So if you are TIRED of putting in the work and "hustle" without the growth, engagement, and income to back it up OR you want to start your Wellness Side Hustle STRONG and not have to redirect months or years later, you NEED to snag this training STAT!
What other viewers are saying:
"I've listened to a lot of trainings and have gone through many business courses to help grow my wellness brand and this information has NEVER been shared like this before! Kelsey's training blew me away and I feel like for ONCE I actually have direction and actionable steps to take to move my business and brand forward. SO so good!"
-Brenda B
"This training gave me SO much clarity and direction for what I want to do. I had never even thought about who my ideal customer was or how I needed to be speaking to them. To be honest this was a foreign concept, but after listening to the call it makes SO much sense! I've been applying the concepts I've learned for only a week now and I've already seen an increase in engagement and interest with both my blog and my social media platforms. I feel like it's given me a breath of fresh air because I actually feel like I now know how to attract and connect with the people who need my services the most"
- Jenn S
This is a $275 value coaching experience that you are receiving for $49!!!
No matter where you are at in your business, this business training has the potential to transform your brand and help you finally connect and grow with the audience and clients who NEED your services/product/education the most!
Your Instructor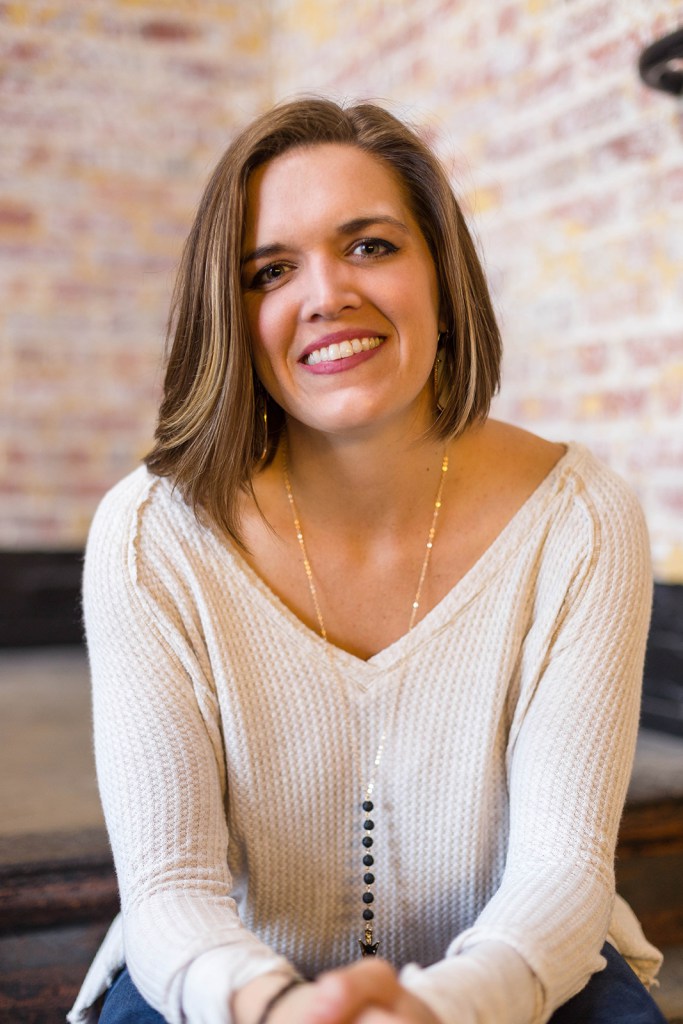 Kelsey is a successful Nurse, Author, Blogger, Health Coach, and Wellness Business Creative! Her heart is helping other like-minded Nurses & Women succeed in growing businesses that allow them to make an income while making an impact doing what they truly love! Kelsey's expertise, experience, bright spirt, and passion for helping nurses make those powerful holistic shifts within their careers is what makes her coaching calls so powerful! Her insight, guidance, motivation, and heart for others is a true gift and you will leave FULL of motivation and ready to start taking actionable steps towards turning your passion into income STAT!
Course Curriculum
Creating Your Ideal Customer Avatar
Available in days
days after you enroll
Frequently Asked Questions
When does the Business Training Start and Finish?
The business training is accessible the minute you enroll and you will have access to it the rest of your life! It is a completely self-paced online training - you decide when you start and when you finish.
How long do I have access to the training?
"For-ev-errrr" (Sandlot voice). No really....once you purchase it, it's yours to log in and learn whenever you please!
This course is closed for enrollment.